The Food
A culinary experience beyond compare
A concept from farm to table
French cuisine is known for its rich flavours, elegant presentation, and use of high-quality ingredients. The foundation of French cooking is characterised by its use of fish, and a wide variety of meats, including beef, pork, and game, and an emphasis on sauces and fresh herbs.
Lerse offers one of the best culinary experiences to be found anywhere in France under the talented leadership our in-house chef Joss Genestet, supported by an exceptional team.
In recent years, French cuisine has been influenced by other cuisines around the world, particularly those of Asia and North Africa. This has led to the creation of new and unique dishes that blend traditional French techniques with flavours and ingredients from other cultures, and Joss is at the forefront of this evolution.
However, he and his team's culinary range is unprecedented, offering whatever you desire, from complex traditional French dishes, to traditional regional specialties, as well as dishes from Europe and the Americas.
Vegan and vegetarian guests will discover too, that a huge amount of experimentation and invention, has allowed Lerse to offer an extraordinary range of options, that will tantalise and reward the palate.
But whatever your cuisine of choice, fine dining in France features wine as a key ingredient. We guarantee that in our cave, or cellar, you will discover the perfect wine pairing whatever your menu. In additional to fine wines we stock an extensive range of alcoholic and non-alcoholic options in our far bars, including a cocktail menu that is the envy of the Charente.
Where you dine is also tailored to your specific requirements during the wedding celebration. Our unique food station offering enables you to treat your guests to an outdoor buffet with a dazzling array of different cusines.
Full sit down formal dining for up to 250 people is available in our beautiful grange (or barn) with its stunning wooden architecture and beautiful decoration, or for smaller parties we can offer outdoor dining on our terrace, or on our canopied courtyard.
Our parties around the swimming pool just have to be experienced to be believed. As the sun caresses you, music plays, laughter hangs in the air, never-ending food keeps appearing, and the heady cocktails are served by our mixologist Chris, it is about as good as life gets.
Culinary experiences at Lerse are iconic and memorable with a variety of dining spaces including our covered courtyard, the main terrace, the events barn, the pool area, the parloir, and our innovative food stations.
Our resident gourmet chef Joss, and his team, conjure up spectacular meals and banquets for weddings and events using local produce and homegrown products from our farm and garden.
Whatever your event they will design a bespoke menu of cordon bleu delights that will surprise and amaze you and your guests, catering to every dietary need and desire.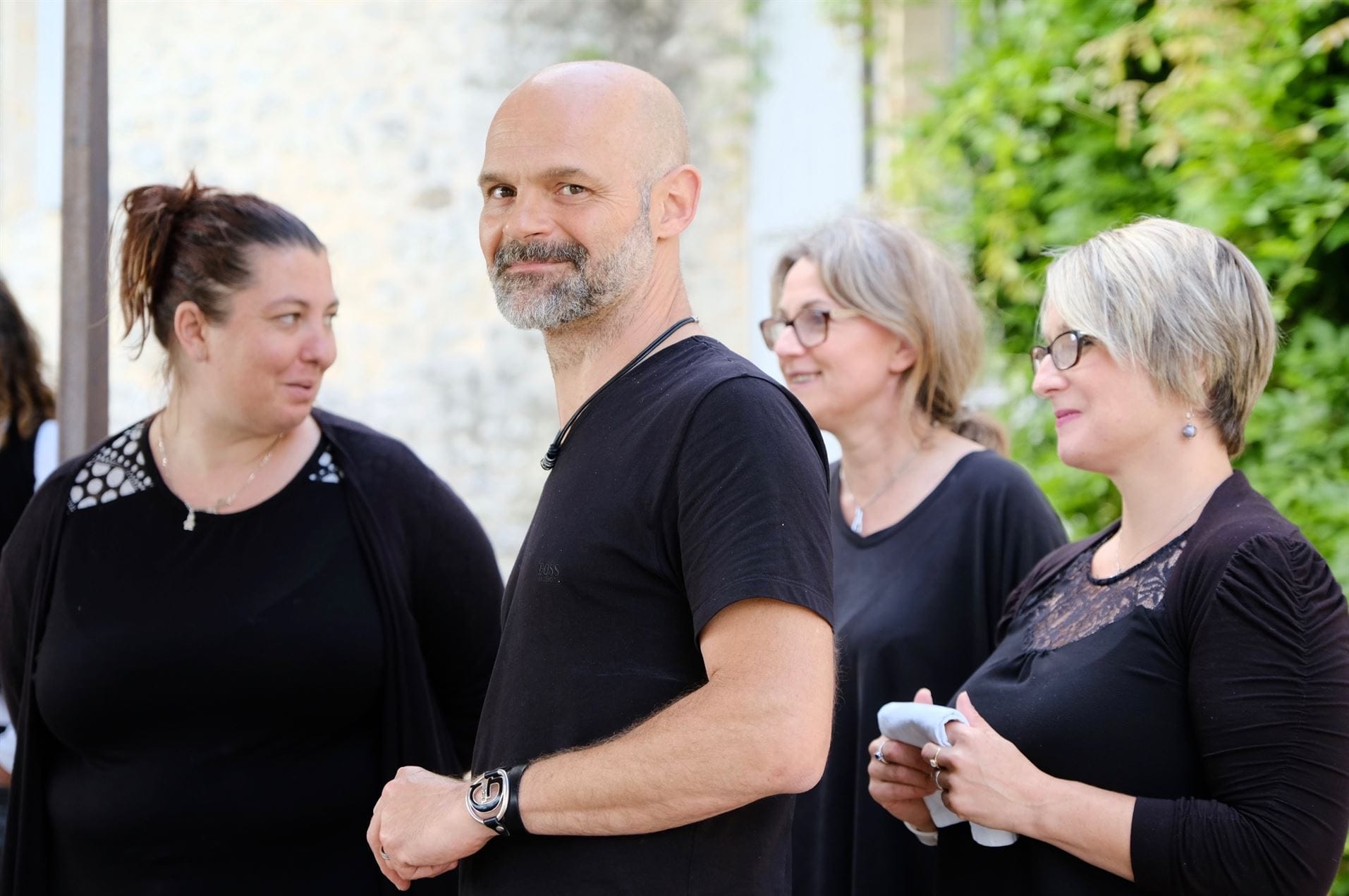 Our vegetable garden
Our orchard provides us with fresh fruit: cherries, apples, plums, pears, peaches, grapes and red fruits… We work in the vegetable garden in a natural way: without pesticides or chemical fertilizers. We grow a wide variety of seasonal vegetables: tomatoes, aubergines, courgettes, peas, beans, peppers, potatoes…